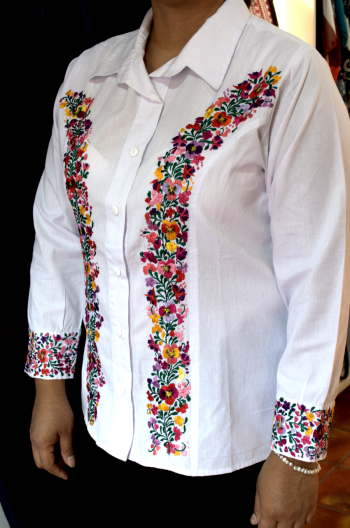 In the southern state of Oaxaca many villages specialize in a certain product such as pottery, wooden carvings, weaving, or embroidery. This gives generations of wisdom to today's artisans born in this area.
Today several of the women in the embroidery village have workshops where the artisans work together to produce incredible wearable art. An average piece will take 4-6 months to hand embroider.
In the past few years we have developed a relationship with two of these women and have several styles of blouses available for our customers. Now is a perfect time to add one of these beautiful, comfortable blouses and tops to your wardrobe collection.
SUMMER SALE 10-50% Discounts on EVERYTHING in the store!